Welcome to BedtimeStories18.Art
We are create art stories that excite the imagination and do not leave you indifferent. These are like dream tales about chubby bear gay and hairy men, told by hunters around a night fire. They seem to tickle your nerves and ignite passion by flirting with your instincts. In our invented universe, all this happens with courageous fat males. Welcome if you are one of us or a chaser.
Subscribe to our newsletter to stay tuned for new posts and content updates. You will be able to manage your subscription status, it's free.
Recent post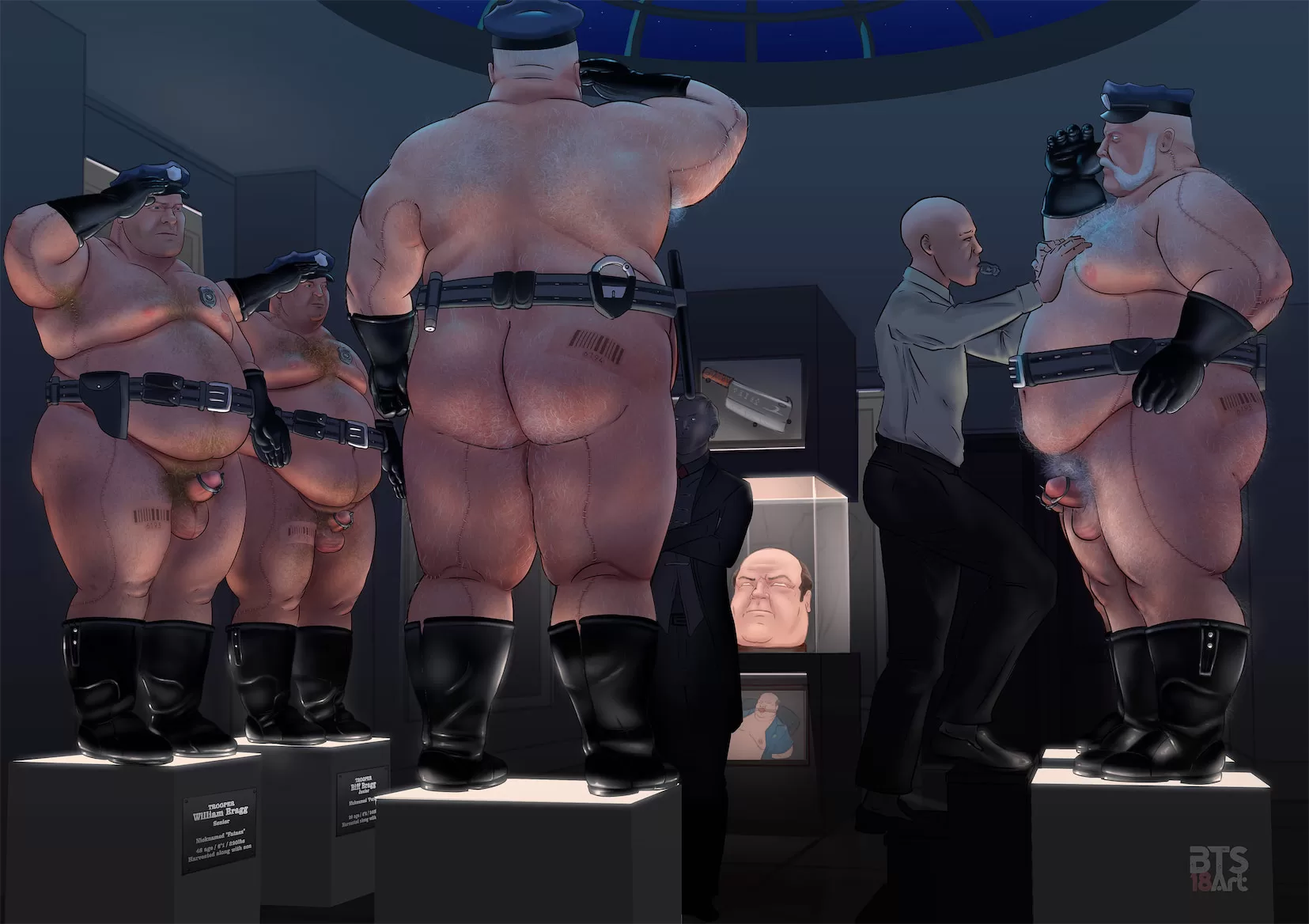 So meet the first art in 2023. In a way, this is a gift from one of our patrons, who came up with this plot and kindly paid a commission for its create. Therefore, you can get it for free. Although if you are our patron too, you will get additional versions of this art.… The Dark Pantheon Of Male Pride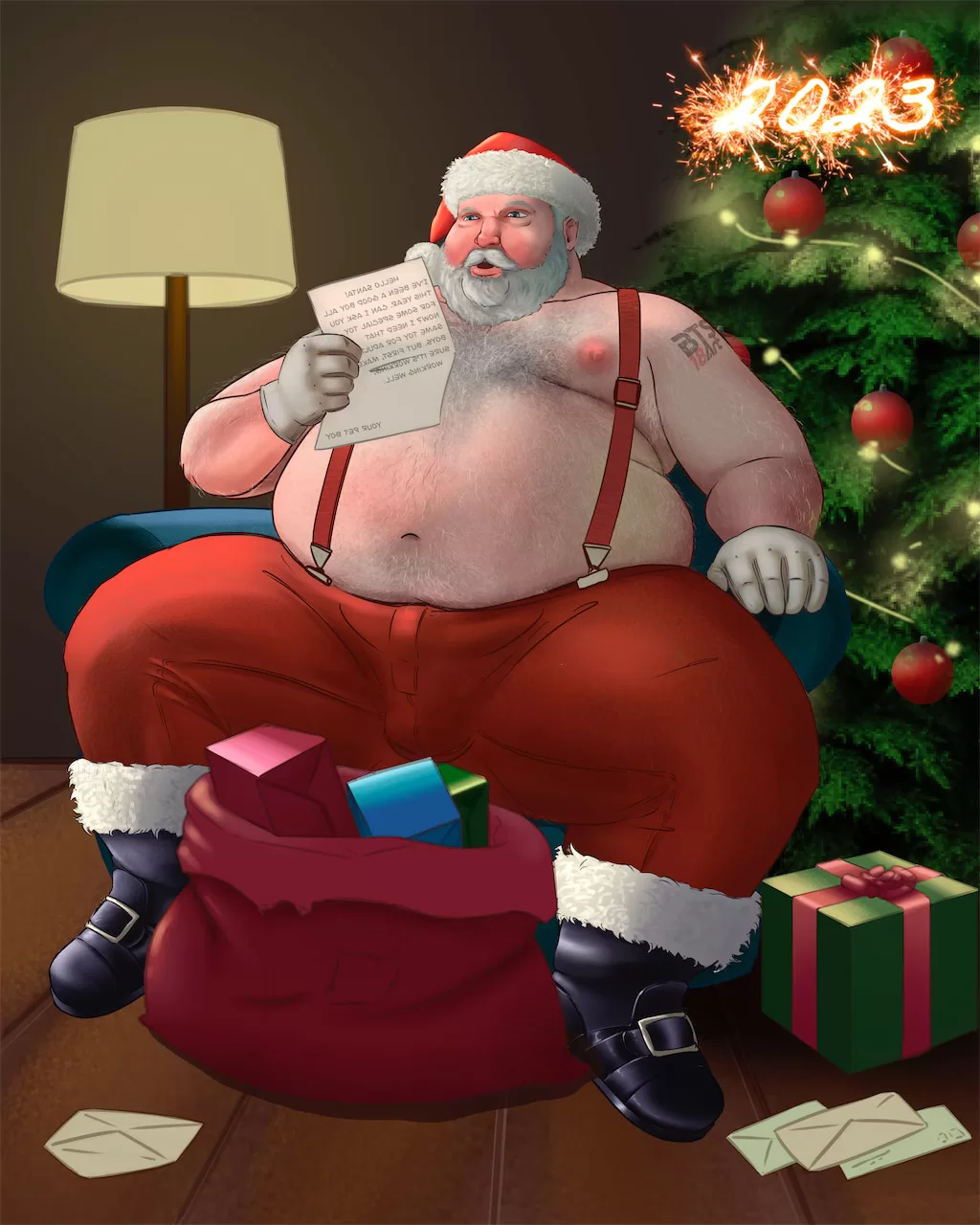 Every year Santa receives many wish-granting letters. So, what are you asking him? Some tomboy decided to play a trick on Santa and make his wet dreams come true. Asking for a special pear for adult boys. but even more hilariously, he asked Santa to try it out for himself before he sent the gift.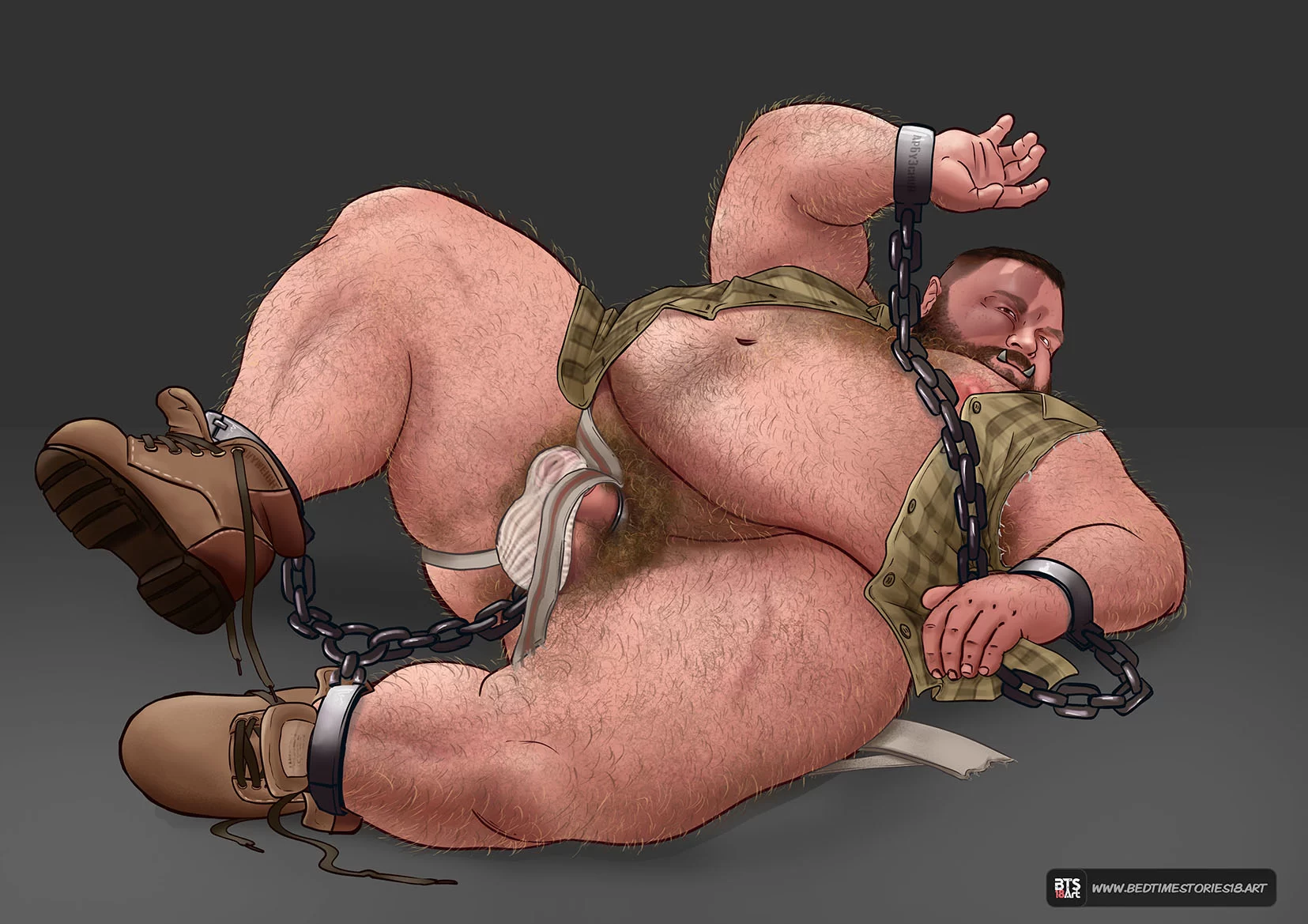 Below is a sneak peek of this content! This is an art addition to the 9th page of the comic – In The Thumbscrews Of Jungle. Here the character Micah [ap6y3chub] is in full exposure so you can enjoy the detail in this art. Well, with some variability that goes beyond the comics. Somehow, the… Micah boar is chained up and knocked off his feet
Subscribe to us:
Join us now and get access to a full range of gated content like bear gay art, comics, and animation. This site is our priority official platform it syncs with the Patreon API and opens content if you are our subscriber there. Our site is sort of a complement to a Patreon subscription. And most importantly, there is no censorship and no illiterate automatic content moderation. We define the rules of the community ourselves. So subscribe and be on the point break!
And you can also find us in any alternative communities if it is still more convenient for you to be there, including Discord, which will automatically add you to the group as soon as you sign up for a paid subscription on our website or the communities below.

A globally popular platform to support authors and content creators. Used a tiered content subscription format. You can choose a tier convenient for you and thus encourage us to create new creative art about chubby bear gay.
We publish comics and art on at least once a week. Accepts PayPal or VISA / MC for payment. This platform is censored.

Only one-piece sale of comics, subscription is not provided. There is a showcase with a preview and a short description, you can choose. Sometimes there are discounts like black Friday, or other holidays. Accept all major credit/debit cards and Paypal.

It is a kind of alternative site from Patreon. With a similar subscription principle but a more user-friendly interface. Among other things, there you can treat us to pizza. One-time without any complications and subscriptions. As if it's a nice treat.

A globally popular platform to support authors and content creators under the jurisdiction of Japan. There are no piece items to sell here, but there is a tiered content subscription format. You can choose a tier convenient for you and thus encourage us to create new content.
Pixiv Fanbox takes payment in Japanese yen, which corresponds to about 1000 JPY=10 USD. The conversion takes place automatically when paying. We publish comics and art on fanbox at least once a week. Accepts PayPal or VISA / MC for payment. This platform is censored.

An excellent online merchant store, a large selection, and high-quality products can found here worldwide delivery. And we even requests for custom designs. But the most important thing is, of course, the large sizes of T-shirts, including 5XL!
So if you are a big bear, like us, then you need to come here to stock up on T-shirts and sweatshirts with the author's design from BedtomeStories18.

A new platform for us as we began to master it. It has much wider possibilities than Patreon and is its direct alternative.
On Gumroad ,you will find our showcase with piece sales, selectively for comics, as well a subscription format similar to Patreon but with more flexible options. Accepts all popular payment methods. Discounted promo codes are also available.
We have high hopes for this platform, and we plan to actively develop our presence at the Gumroad. In this connection, we have an offer for an affiliate program for you if you want to help us with advertising.
Testimonals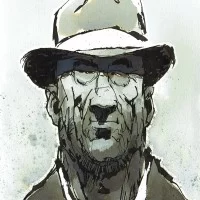 Jamie Asterion
Patron Subscriber
"…I've always found it interestingly challenging to combine inspired art and sexuality. These guys seem to be on the right track, as their comic books include surreal fetishes, impossible-to-satisfy fantasies, subconscious kink, wet dream logics … think of a milder version of J.G. Ballard's Crash or the tales of William Boroughs but in pulp fiction format, all centered on a sexy chub/boar character. Worth checking out as it adds a cool depth to the bear scene."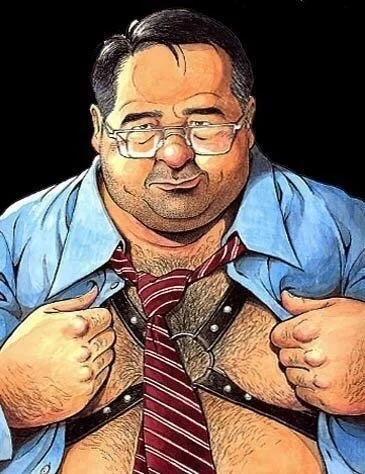 Mark Reirden
Patron Subscriber
"…Amongst so many artists that cater to the human desires and raw emotions, BTS18+ have carved out a niche for themselves as the best in business to mix pleasure and desires with a touch of dark fantasy and have perfected this balancing act. The characters are all very realistically drawn and their expressions convey the fear and the other plethora of emotions to the reader perfectly. I have been a fan of their art for more than a year and BTS18+ have never failed to surprise and entice me with their work…"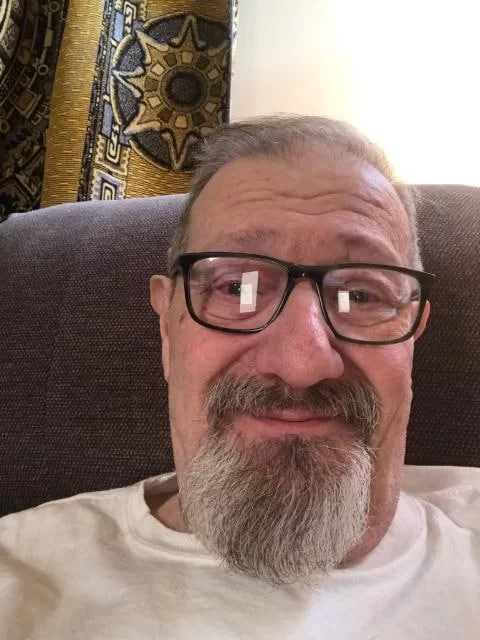 Mario Cortesi
Patron Subscriber (writer)
"...I have been following BTS18+ creativity for several years now. I was awed by how skilled Jim is when I saw the chest hair with its various directions as it is on most men, rather than the as perfectly aligned hair. You guys know a lot about how to show masculinity…"
So… what's going on here?
We are a creative studio, art-label BedtimeStories18, represented by two guys JimHookins and Mike, known as ap6y3chub (watermelon). Here you will find exclusive art content that is not available on public pages. You could describe it with the term «bara».
As you can see, Jim's work in a theme about big guys like a hairy chubby bear gay or a muscle chub gay. We love the body aesthetics of these hefty guys, and we are one of them.
But what is even more interesting is the storylines. They are like a bedtime story, stunning and frightening and, of course, sexy and full of passion. You have hardly seen anything like this anywhere else. And it definitely won't be boring!