Welcome to BedtimeStories18.Art
We are create art stories that excite the imagination and do not leave you indifferent. These are like dream tales about chubby bear gay and hairy men, told by hunters around a night fire. They seem to tickle your nerves and ignite passion by flirting with your instincts. In our invented universe, all this happens with courageous fat males. Welcome if you are one of us or a chaser.
We understand that our comics are not for everyone, and that's okay. We're not interested in creating art that is safe or comfortable. We want to push boundaries and explore new territory, and we're not afraid to take risks. Our comics are for those who are looking for something different, something that challenges their expectations and stimulates their imagination.
Subscribe to our newsletter to stay tuned for new posts and content updates. You will be able to manage your subscription status, it's free.
Recent Post
Hey folks, remember our very first comic, «Hunting once in the foggy morning»? That gem from way back in 2017. When I first started sketching it out, Micah [ap6y3chub] was my rock, my muse. But man, even he wasn't sure we could pull it off. Why? 'Cause we were green, no comic-making chops whatsoever. It's…
Read More…
Today I have an interesting topic for you to discuss. As a comic book artist with a focus on a rare genre for a specific audience, I'm often asked about the nuances of character creation and how I achieve their recognizable image. In this article, I'll be taking a closer look at key characters from my latest series, "Prescription BBQ from mr.Laam", and «
Creating a comic book is a complex and multifaceted process that requires a wide range of skills and abilities. It involves more than just drawing characters and creating scenes; it requires the ability to tell a compelling story through images and dialogue.
Recent art
The plot of this episode draws its inspiration from mystical. Shaman of the dark order. He has draws vitality by harvesting the souls and meat of courageous men, large and powerful physique. His victims undergoes a ritual and transformation into a stuffed exhibit in this macabre museum of male pride.
Subscribe to us:
Join us now and get access to a full range of gated content like bear gay art, comics, and animation. This site is our priority official platform it syncs with the Patreon API and opens content if you are our subscriber there. Our site is sort of a complement to a Patreon subscription. And most importantly, there is no censorship and no illiterate automatic content moderation. We define the rules of the community ourselves. So subscribe and be on the point break!
And you can also find us in any alternative communities if it is still more convenient for you to be there, including Discord, which will automatically add you to the group as soon as you sign up for a paid subscription on our website or the communities below.

A globally popular platform to support authors and content creators. Used a tiered content subscription format. You can choose a tier convenient for you and thus encourage us to create new creative art about chubby bear gay.
We publish comics and art on at least once a week. Accepts PayPal or VISA / MC for payment. This platform is censored.

Subscribe to our official Telegram channel to stay updated with the latest news and insights. It's free and frequently updated. A convenient way to feel the pulse of our vibe and follow the process.

So, this platform is all about positioning adult content and supposedly less strict censorship. We're trying it out for our own content and we've got high hopes for it. It's totally promising, like the next big thing after Patreon. Accepts VISA / MC for payment. (temporarily unavailable)

Gumroad offers a seamless and secure buying experience for customers interested in digital art and comics. As an artist, I use this platform to make purchasing my adult-themed comics straightforward and hassle-free. With easy navigation and instant downloads, you can quickly get access to the content you love. The platform also supports various payment options, making transactions smooth for a global audience. For those who follow my work, Gumroad provides a reliable and user-friendly way to own it.
A great platform for creativity without censorship! I recommend. We publish there in full. So you can choose what you like more Patreon or DeviantArt in any of them you will get full access to the convention. But on Patreon, we come up with ways to get around censorship, which you don't need to do on DeviantArt.

Only one-piece sale of comics, subscription is not provided. There is a showcase with a preview and a short description, you can choose. Sometimes there are discounts like black Friday, or other holidays. Accept all major credit/debit cards and Paypal.

An excellent online merchant store, a large selection, and high-quality products can found here worldwide delivery. And we even requests for custom designs. But the most important thing is, of course, the large sizes of T-shirts, including 5XL!
So if you are a big bear, like us, then you need to come here to stock up on T-shirts and sweatshirts with the author's design from BedtomeStories18.
Testimonals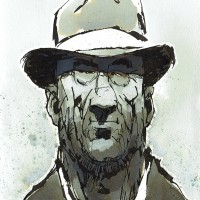 Jamie Asterion
Patron Subscriber
"…I've always found it interestingly challenging to combine inspired art and sexuality. These guys seem to be on the right track, as their comic books include surreal fetishes, impossible-to-satisfy fantasies, subconscious kink, wet dream logics … think of a milder version of J.G. Ballard's Crash or the tales of William Boroughs but in pulp fiction format, all centered on a sexy chub/boar character. Worth checking out as it adds a cool depth to the bear scene."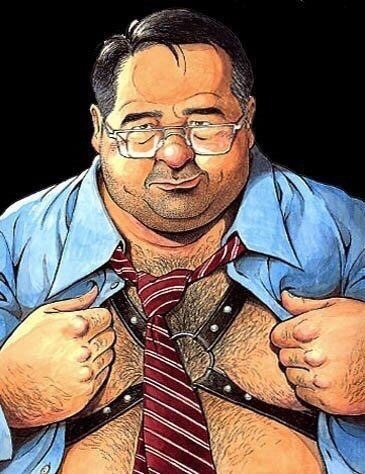 Mark Reirden
Patron Subscriber
"…Amongst so many artists that cater to the human desires and raw emotions, BTS18+ have carved out a niche for themselves as the best in business to mix pleasure and desires with a touch of dark fantasy and have perfected this balancing act. The characters are all very realistically drawn and their expressions convey the fear and the other plethora of emotions to the reader perfectly. I have been a fan of their art for more than a year and BTS18+ have never failed to surprise and entice me with their work…"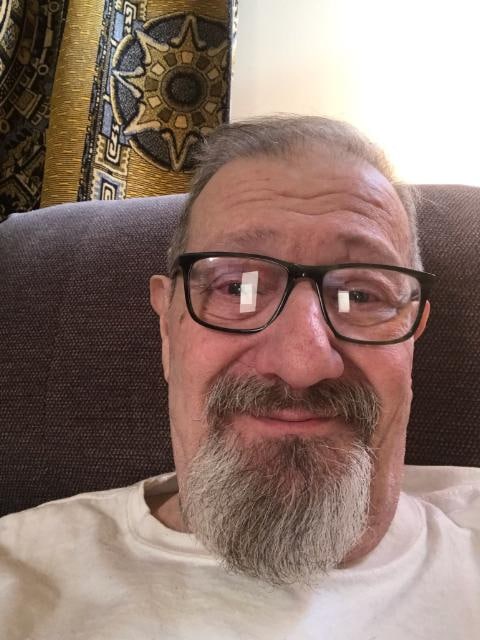 Mario Cortesi
Patron Subscriber (writer)
"...I have been following BTS18+ creativity for several years now. I was awed by how skilled Jim is when I saw the chest hair with its various directions as it is on most men, rather than the as perfectly aligned hair. You guys know a lot about how to show masculinity…"
So… what's going on here?
So, if you're a fan of dark, taboo, and sexually charged comics, I invite you to check out our work. We are a creative studio, art-label BedtimeStories18, represented by two guys JimHookins and Mike, known as ap6y3chub (watermelon). Here you will find exclusive art content that is not available on public pages. You could describe it with the term «bara».
As you can see, Jim's work in a theme about big guys like a hairy chubby bear gay or a muscle chub gay. We love the body aesthetics of these hefty guys, and we are one of them.
But what is even more interesting is the storylines. They are like a bedtime story, stunning and frightening and, of course, sexy and full of passion. You have hardly seen anything like this anywhere else. And it definitely won't be boring!
With your support, we can continue to create thought-provoking and emotionally resonant art that celebrates the portly male bodies, in all their natural beauty, muscle, fat and fur and desires. I hope you'll check out our comics and join us on this journey. Together, we can create something truly special.